Authenticating your account is easy
First, go to My Profile

At the bottom of the My Profile modal, where it says BIM 360, click "Connect my Account".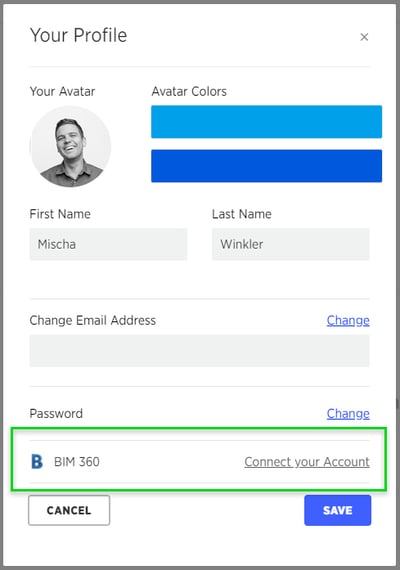 You'll be directed to a webpage where you can enter your Autodesk credentials.
Upon successful authentication, you'll see your connected account back in the app. You're all set!
Now when you go to create a New Space, you'll see a BIM 360 tab that will allow you to browse your BIM 360 content and select a project model.
Note: Our integration is with BIM 360 Document Management. This means that you must have Document Management access for a BIM 360 project to create a Space from a project model. Contact a BIM 360 Account Admin to update your content access, if needed.
Note: To create a space from a BIM 360 model in The Wild, your BIM 360 account owner must first add The Wild to BIM 360.