Once you've authenticated BIM 360, you're ready to create a Space from any model in your account.
So you've authenticated your BIM 360 account, and your Account Admin has added The Wild to your BIM 360 team, now what?
Click the CREATE button in the upper right corner of the app, and select NEW SPACE: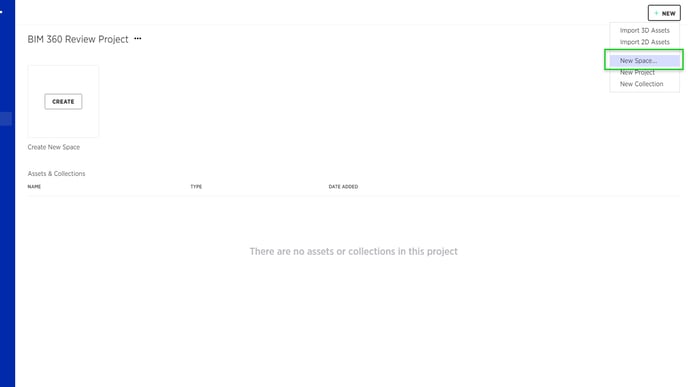 Select the BIM 360 tab and click BROWSE BIM 360: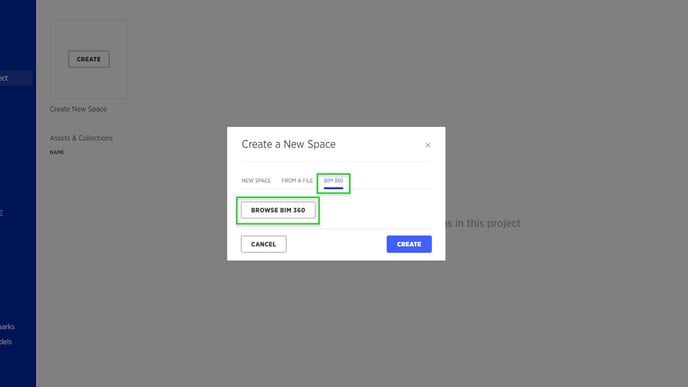 Navigate to the model you want to collaborate on, hover and click SELECT
Click CREATE
Done!