When you're in The Wild with a newbie, it's helpful to be able to move them around.
Sometimes you meet in The Wild with people who are new to VR, or aren't comfortable navigating around. We offer a couple of different options for moving people through your space.
Drag and Drop
You can grab any avatar by the back of their neck using your trigger (think mama cat), and drop them in the exact position and rotation you want.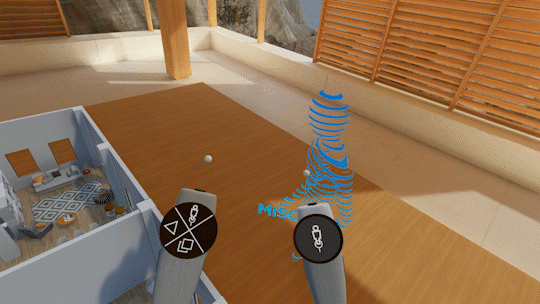 It's a good idea to let the person know you're going to move them, otherwise they might be confused when their surroundings change.
People Tool / Gather
The People tool allows you to bring everyong in the space to your current location. This is a great option for sequencing presentations, or having a quick huddle with your team. Just go to where you want everyone to be, select the People tool, and select the Gather icon.